Ok, so yeah. I'm a bit rebellious.
Like most powerhouse women, me and the status quo don't really get along. And at the very least, let's just say I like to reframe things in a way that align with my values, experience & reality.
Which is why instead of waving flags and wearing America's colors on the Fourth of July, I prefer to declare MY OWN INDEPENDENCE.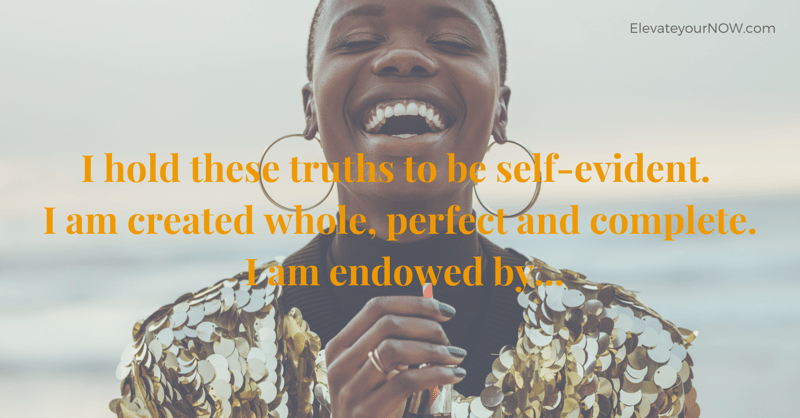 Click the photo above for a beautiful Inner Declaration of Independence template
Along with whatever plans you have for the Fourth, I'm inviting you to take my 'reframe' of America's founding fathers' statement: copy, paste and make it your own! I've thrown in a few examples in parentheses to get your flow started but it is yours to customize. I've also created a beautiful PDF for you to download and print if you like.
Please share this post with family & friends. I encourage you to post your Inner Declaration on social media and don't forget to tag #ElevateyourNOW so I can see it. I'll share mine in the EYN community, join me! xo
In Spirit,