If it isn't already.
This is what so many are feeling right now. On the dawn of the United States' presidential election, the energy is high and nerves are frazzled. Folks are finding themselves arguing with family members, deleting people from their social media feeds, getting caught in Trump car rallies across the country and feeling fearful not knowing what tomorrow will bring.
Let me be real with you…
I make it a point to not spend much time on public channels when the energy is this high, yet I've found myself completely out of sorts lately.
Forgetful
Distracted
Not getting along with technology
Emotions on a rollercoaster
Not my usual. Ok y'all, since I'm being real-real, this could all just be related to peri-menopause lol! Except that during a prayer & meditation session on Sunday, I got this hit:
Nothing is wrong with you. You have opened yourself up to a higher level of feeling, listening, aligning with your truth and serving. That comes with being more attuned with the energy around you.
#mindblown
It isn't just me! We have been more still as a society these past 8 months than ever before (in our lifetimes). It has opened us ALL up to MORE:
More of our inner selves
More of our desires
More of our shadows
More of that which connects us all as human beings
It is a lot. And we need to acknowledge the beauty AND burden of it. I have a suggestion for a time such as this – especially for this week:
Pause to give yourself what you need.
As many pauses as it takes. Once in the morning, once every hour or whenever your body tells you to. I don't care if you are in the middle of a meeting, in the restroom or need to pull over while driving. Make YOUR needs a priority this week.
Does your physical self need deep breathing or a stretch? Does your emotional self need to yell or cry? Does your mental self need music or meditation (a break from thinking)? Does your spiritual self need a prayer partner or to put your feet on the earth?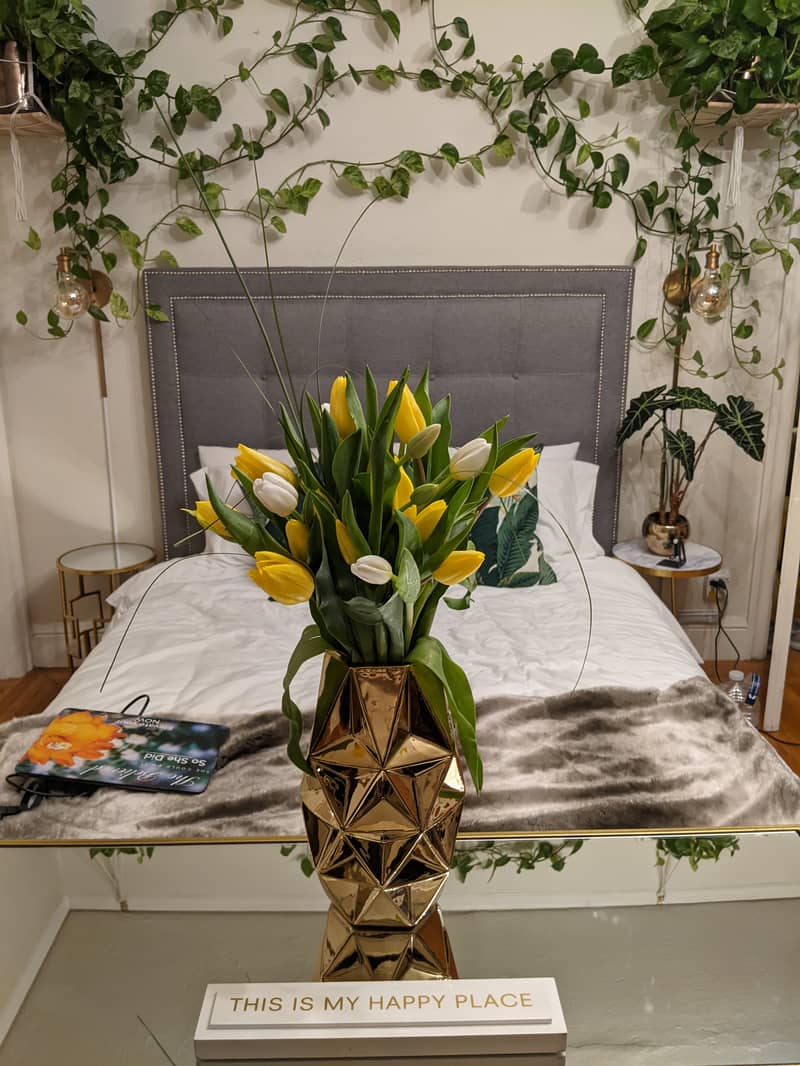 My happy place is with my plant babies. You can bet I'll be spending the day repotting and pruning between coaching sessions.
I'm challenging you. If you are down to give yourself what you need this week, whenever you need it, comment below with a simple:
I CAN AND I WILL
In Spirit,